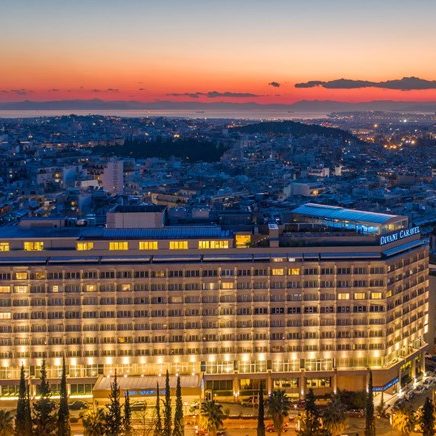 Divani Caravel Hotel
---
The Divani Caravel Hotel, member of the Leading Hotels of the World, enjoys a prime location in the heart of this iconic city making it the ideal location to visit Athens major attractions. Divani Caravel offers spacious accommodation and luxurious facilities that will please even the most demanding guests. The hotel offers elegant rooms and sumptuous suites, a variety of restaurants and lounge/bars, a rooftop health club, indoor/outdoor swimming pool with amazing views to the city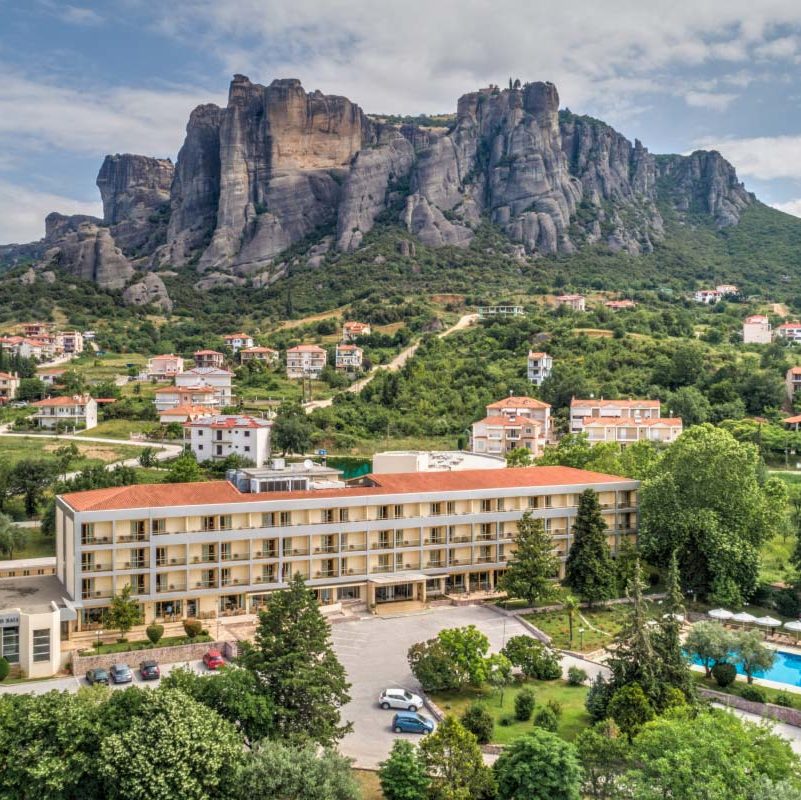 Divani Meteora Hotel
---
As one of the Divani Collection luxury hotels in Greece, Divani Meteora Hotel offers guests the opportunity to enjoy traditional Greek hospitality in a contemporary setting. The fully renovated hotel in Meteora is surrounded by immense natural beauty, the religious rocks of Meteora, encouraging outdoor enthusiasts to come and escape. The hotel offers a stunning locale from which, one can experience one of the natural wonders of the world, practically in front of their room window.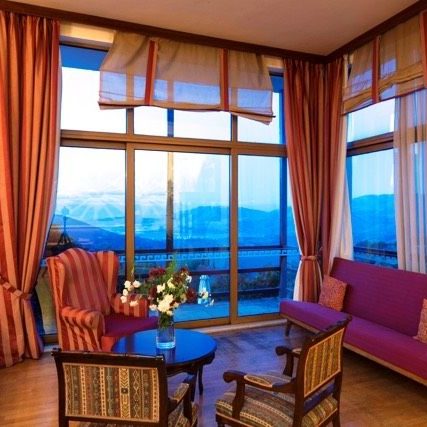 Delphi Palace Hotel
---
Delphi Palace is a historic hotel, with famous architecture, built in early 1950. Although the hotel has been designated a preserved building, there have been recent renovations to make sure that it will cater to your needs with all the modern amenities and services. With spectacular views of the majestic landscape of Delphi, with four millions of olive trees and the Gulf of Corinth, and 12 acres of garden, Delphi Palace features cozy rooms, family rooms with fireplace, suites, bar, restaurant, outdoor pool, conference and events hall and open amphitheater.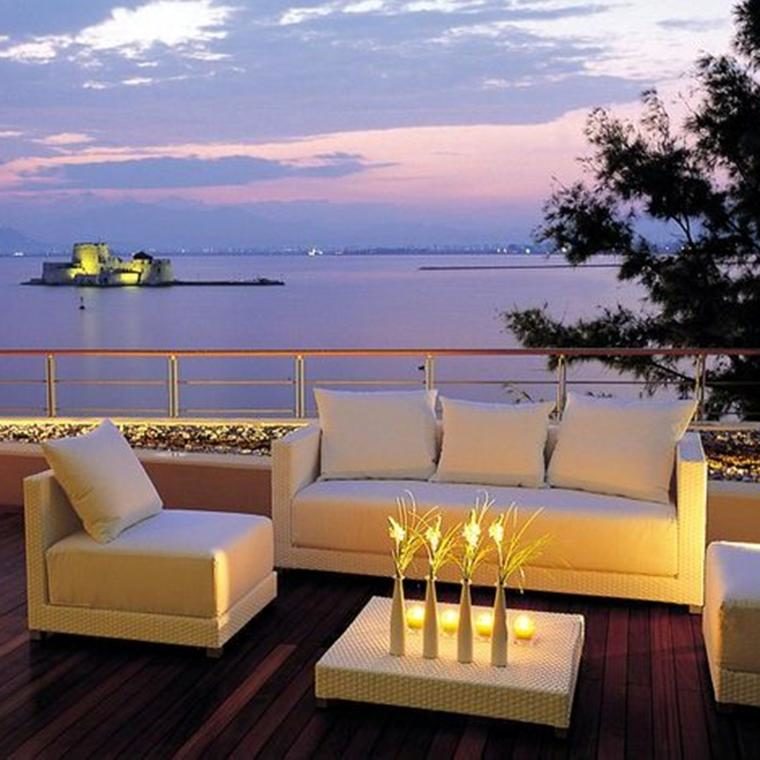 Amphitryon Hotel
---
The Amphitryon Hotel is located on the coast at Nafplion, the first capital of Greece and city of history. With a magnificent seafront location, below the 3rd Century BC acropolis, it overlooks the fortified isle of Bourtzi and the bay. Close to a plethora of World Heritage sites, the ancient town of Mycenae and the world-famous ancient Theatre of Epidaurus.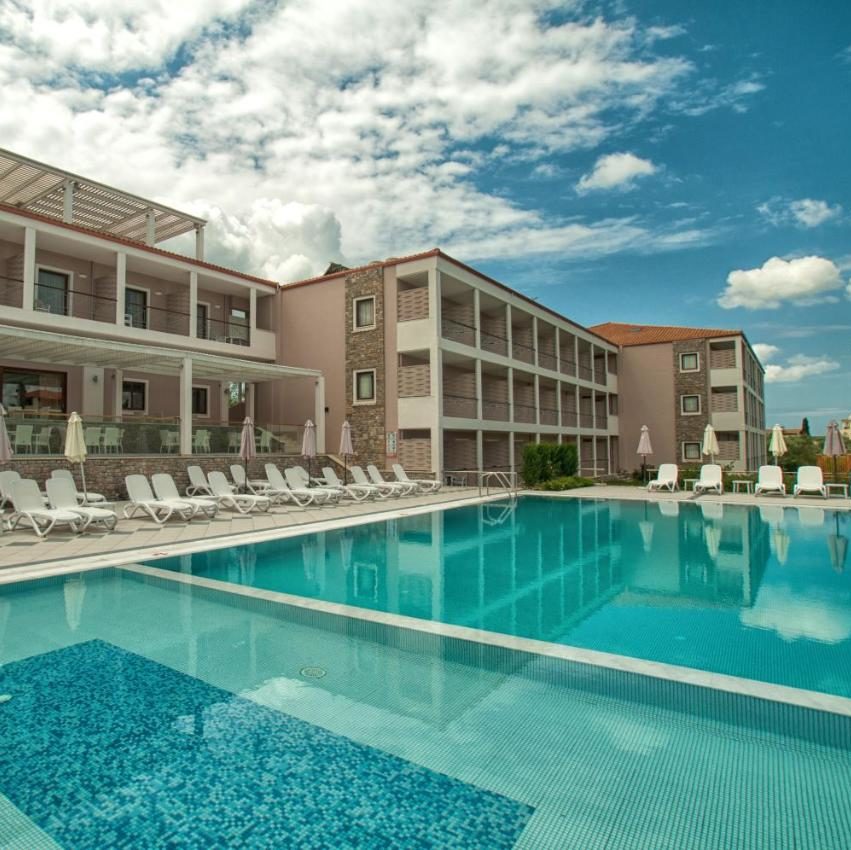 Arty Grand Hotel
---
From the reception hall, up to the comfortable, luminous rooms with the beautiful verandas and luxurious suites. From the spa and the swimming-pool for reinvigoration and well being, up to the restaurant or the bar, in order to you enjoy the food, the drink or your coffee. ARTY GRAND HOTEL has been carefully made up to the last detail.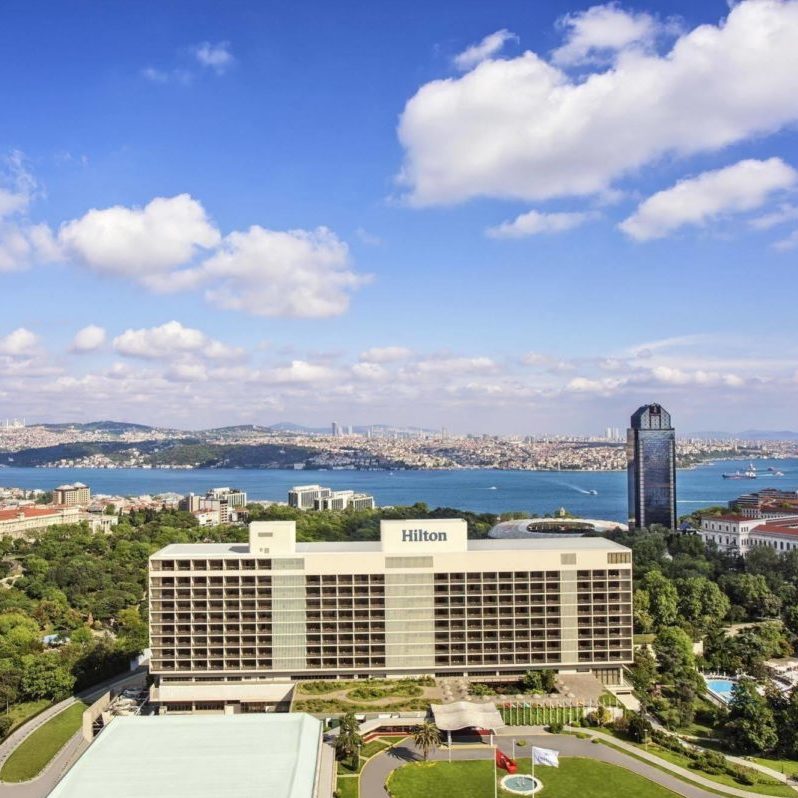 Hilton Hotel Bosphorus
---
Nestled in the heart of Istanbul, amidst picturesque gardens, you'll find Hilton Istanbul Bosphorus, an iconic hotel with a storied past spanning 6 decades. Guest rooms and suites offer modern conveniences and private balconies overlooking the Bosphorus and the Old Town. While you're here, make use of our full list of resort-style amenities – including indoor/outdoor pools, fabulous dining venues, Turkish baths and spa.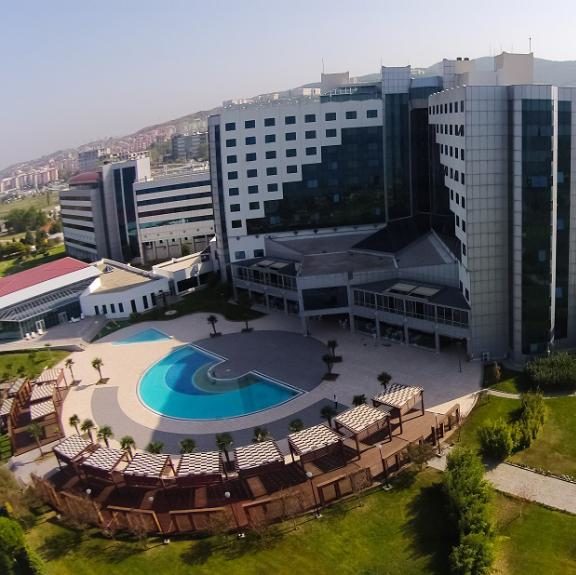 Kolin Hotel
---
Located on 86000 sq mt land, and 42000 sq mt building, Kolin Hotel Çanakkale with its 650 meter coast line, 274 rooms and 600 bed capacity is hosting its guests as half pension system.Hotel offers gardens overlooking the Strait, trekking courses, soccer, volleyball, basketball and tennis courts, outdoor and indoor (heated) pools, sauna, Turkish bath, Finnish bath, Jacuzzi, fitness center, spa, billiard, table tennis, table soccer and air hockey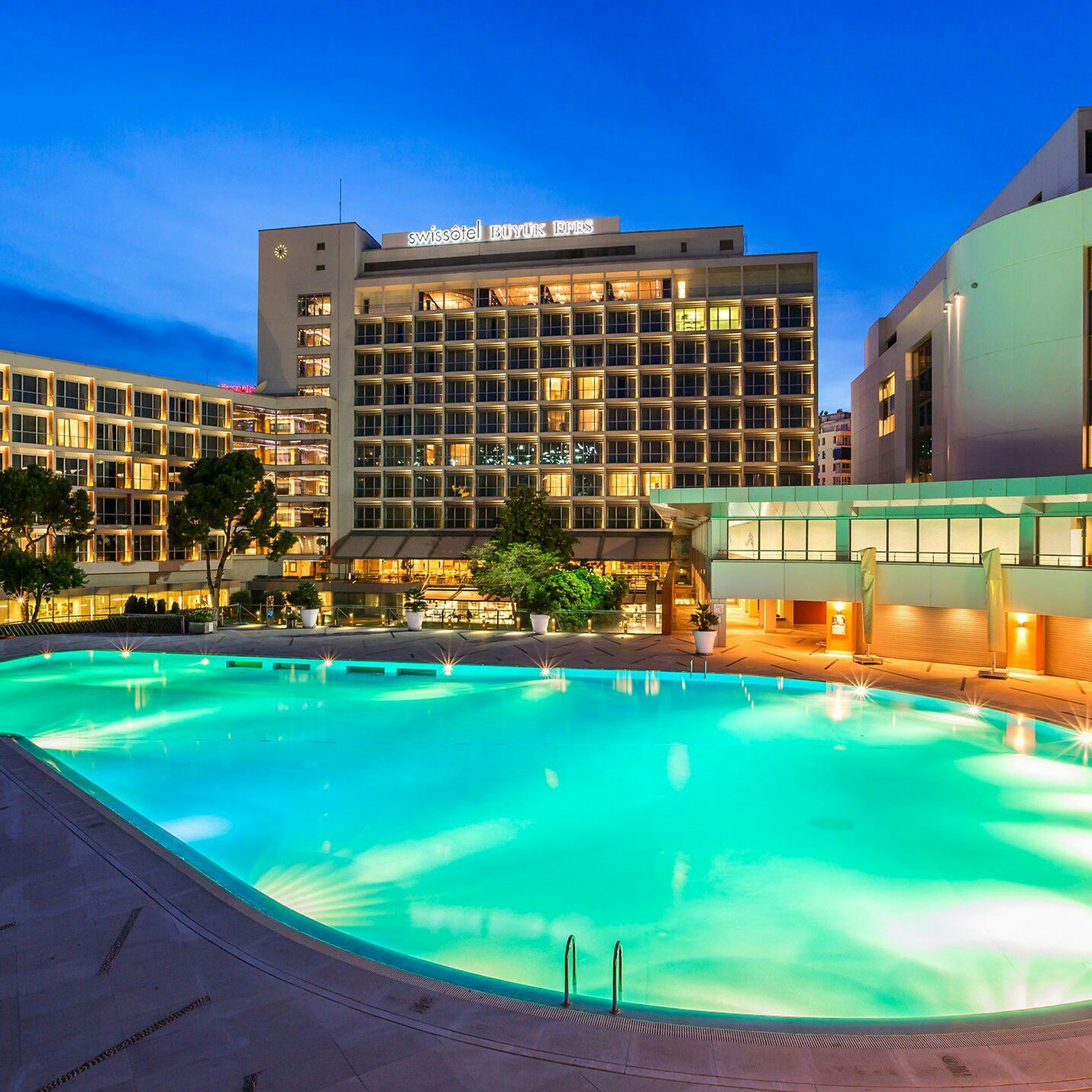 Swissotel Buyuk Efes Izmir
---
Set in 12.000 m² of landscaped gardens Swissotel Büyük Efes, Izmir is a five-star deluxe hotel located in the heart of the city's commercial hub and overlooking the spectacular Kordon Promenade, on Turkey's Aegean Sea. The Hotel is within walking distance from the Archaeological Museum, Commercial Centre and Izmir Cultural Park. Adnan Menderes International Airport is less than 10 miles (15 km) and 20 minutes away. Swissotel Büyük Efes has 402 luxury rooms including 55 elegantly decorated suites.At Swissotel Büyük Efes the guests are presented a selection of traditional Turkish and contemporary cuisine in a variety by Café Swiss, Equinox ,Aquarium Mezzes&Grill and Sky Bar.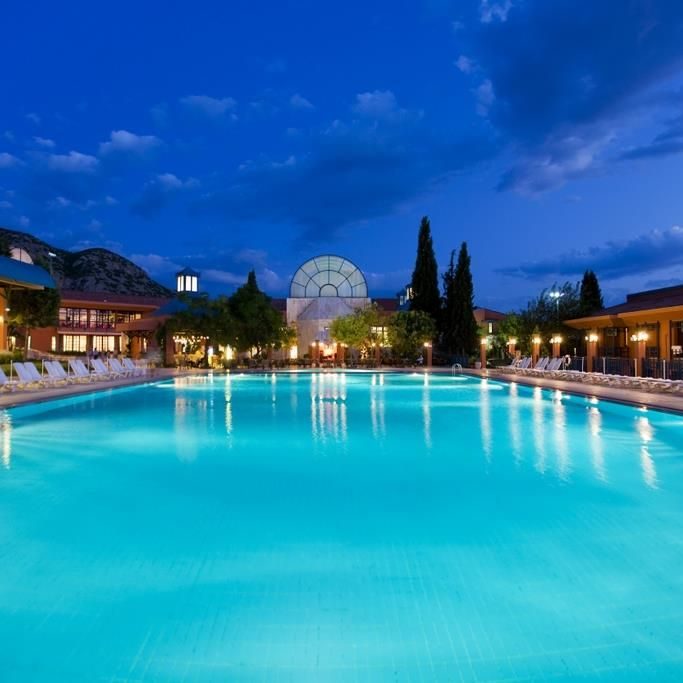 Spa Hotel Colossae Thermal
---
Spa Hotel Colossae Thermal has been constituted on a decare area, just next to the ancient thermal city Hierapolis ruins and travertine of Pamukkale which reminds a pile of cotton. It is the first 5 stars Thermal Hotel of Denizli. Its name comes from COLOSSAE ancient city, which is one of the most important settlements of Phrygia. Our hotel is just located nearby travertine's of Pamukkale and heritages of Hierapolis ancient city. Colossae regards precedence of its guests as its own. It carries on furnishing services beyond expectations with its well educated and experienced staffs. Without making a concession to its values embraced, Colossae takes pride in continuing on the way with its organizational structure that may be accepted as a reference.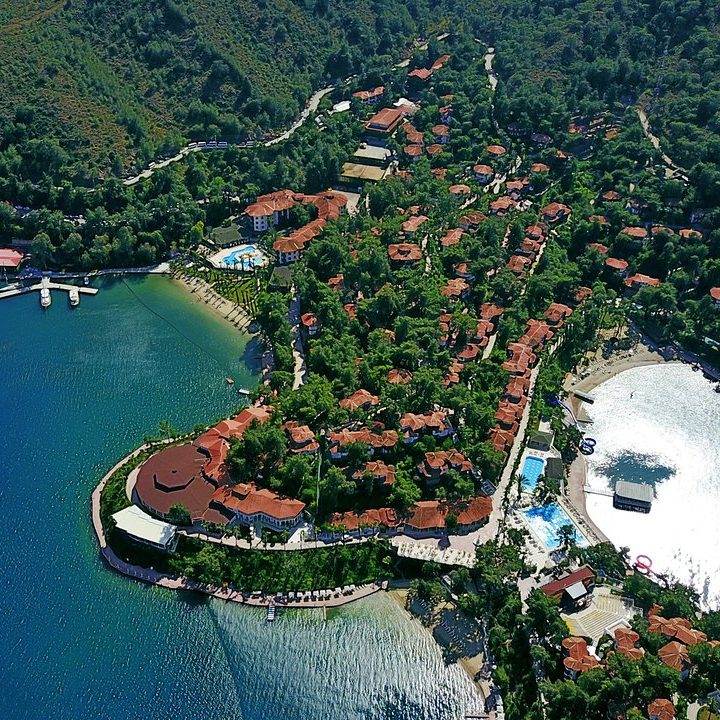 Club & Hotel Letoonia
---
Club & Hotel Letoonia is located on a completely private peninsula and welcomes guests in Fethiye, an area of unparalleled geographical beauty in Turkey. The resort is spread over 168,000 metres2 of sea-side peninsula with three private beaches stretching along two kilometres of sun-kissed Aegean coastline. Letoonia itself is a private paradise: guests sleep in bungalows with easy access to swimming pools, sports and activities, fantastic food and beverages, a spa, entertainment and family fun. The natural beauty of the peninsula has been nurtured and evolved as the lush holiday haven it is today with over 268 varieties of foliage including pine trees, bougainvillea, jasmine and roses.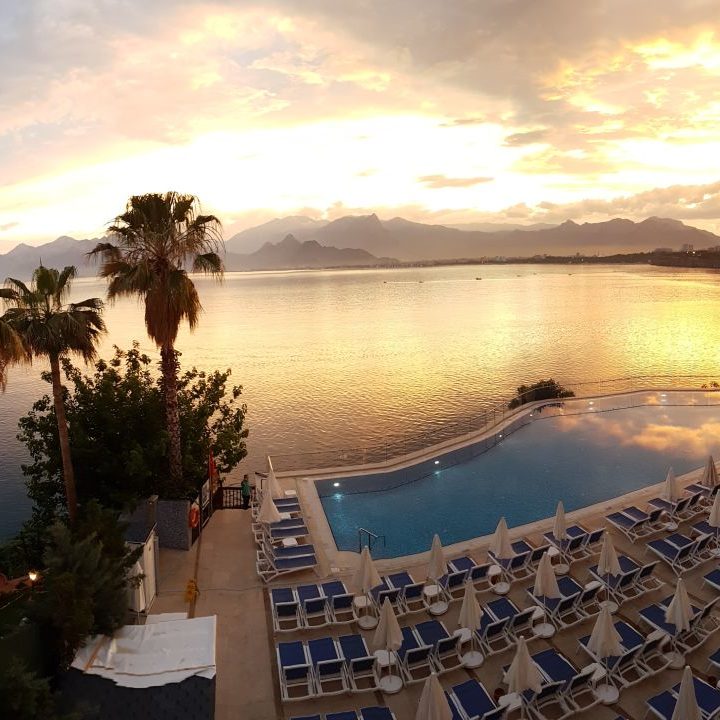 Ramada Plaza Antalya
---
Relax and rejuvenate on the scenic shores of the Mediterranean Sea at our Ramada Plaza Antalya hotel. Located near the city center and offer a perfect escape from the everyday. Its spacious guest rooms are designed with your comfort in mind, with thoughtful amenities and breathtaking views, all to enhance your stay.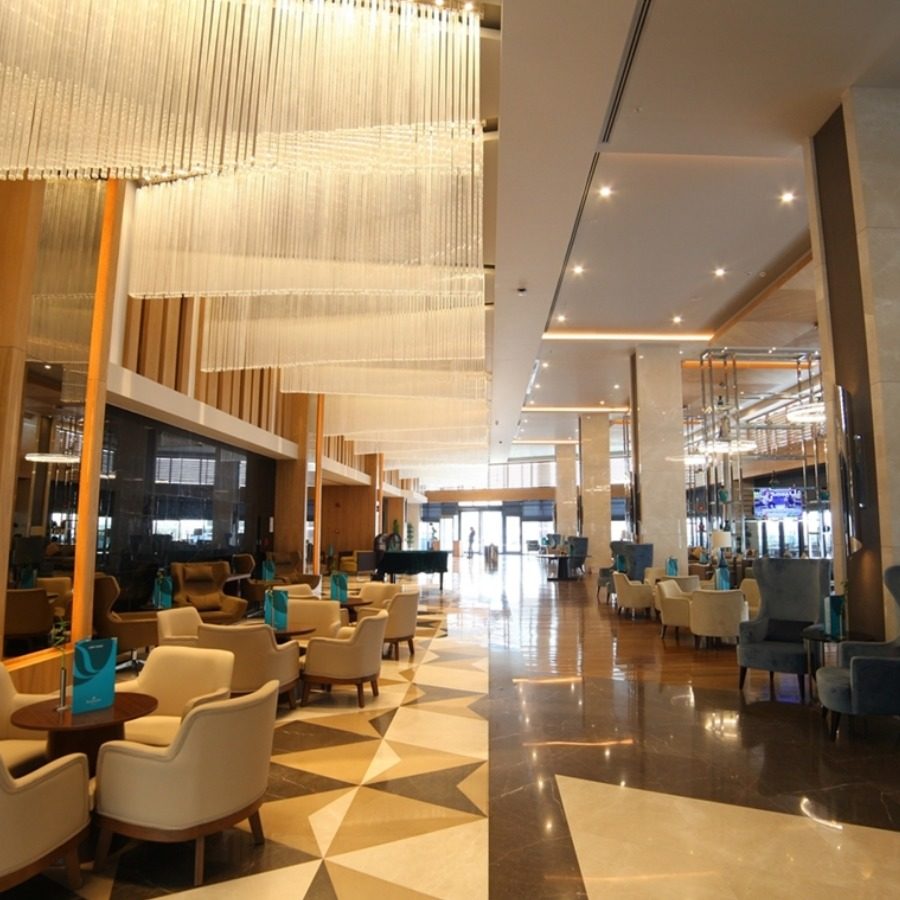 Ramada Plaza Konya
---
Rising in the sky with its majestic and modern architecture, Ramada Plaza Konya is the latest 5star and the most modern hotel, in Konya, the capital of the Seljuks. Ramada Plaza Konya with its amazing design and the smiling personal, as in service and structure besides meeting most of the demands expected from a 5star luxurious hotel, serves for a total of 255 rooms including king rooms and suites. With its comfy spacious rooms, meeting saloons designed with the latest technology, the Saja Restaurant & Bar presenting creative tastes prepared in turkish and international cuisine, with a capacity of 300 guests the Kapari Restaurant and the Lounge Bar, Ramada Plaza Konya turns your business meetings into a piece of art.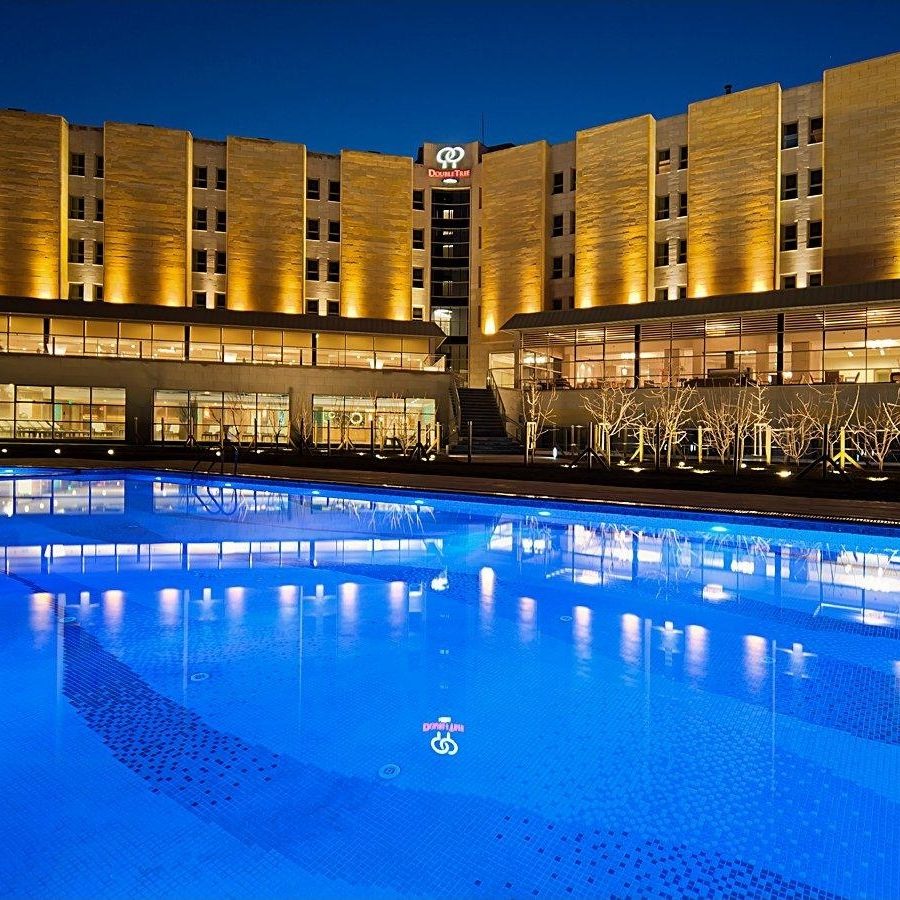 Double Tree by Hilton Hotel Avanos
---
Set in Avanos, in Turkey's unique and beautiful Cappadocia region, the DoubleTree by Hilton Hotel Avanos Cappadocia is the perfect hotel for travelers who wish to experience the culture and heritage of the local area, which includes two UNESCO World Heritage sites and countless natural wonders. All guest rooms at this Avanos hotel are spacious and bright, with contemporary furnishings. Stay connected with complimentary high-speed internet access and a flexible work desk, or relax with the 32-inch plasma screen TV.